CIRCULAR ECONOMY
We believe that sustainability should be the foundation of our lifestyle and culture. We believe in quality over quantity.
This mindset embraces every stage of our product's life: from design to production.
By using pre-existing fabrics, enriching them with skillful craftsmanship, and placing them back into the market, our upcycling approach encourages the very idea of circular fashion. We prioritize practices and production standards that respect the value of time, of natural resources, and of the manufacturing process.

Our commitment is to breathe new life into vintage, antique, and unused luxury fabrics before producing new ones.
Every season Vernisse presents high-quality, long-lasting pieces and one-of-a-kind garments that transcend trends and never go out of style.
In our design process, we are careful to avoid overproduction, we try to minimize waste and unsold items by using a reasoned production method. We listen to our clients, learn their preferences, and follow their requests for restocking. By pursuing this philosophy and continuing to create products that last the test of time, we aim to help our clients build a more thoughtful wardrobe.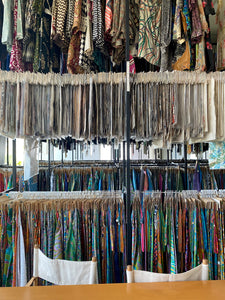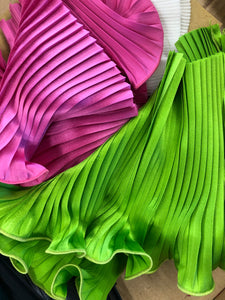 CRAFTSMANSHIP
All our garments are carefully handmade in Italy by expert artisanal tailors.
Each piece is crafted with extreme care, both on the inside and on the outside, sewn with longevity in mind. 
We mainly work with small workshops and family-run businesses. 
By working closely with them and building a sense of community we provide a transparent and traceable supply chain.
Through this process we hope to encourage a deeper connection between our customers and their clothes, helping them understand the effects of their purchasing decisions and inspiring them to make better ones.
MATERIALS
We collaborate with selected textile companies that comply with our vision and values and give us access to precious limited quantities leftovers from previous productions.
We choose the finest fibers from the purest silks to wools, velvets, cottons and linens, according to seasonal requests. We avoid synthetic materials, except for a few, special vintage fabrics made of lurex yarns and jersey blends. Most of the fabrics we use are mono fibers which, unlike blended ones, are completely recyclable. 
All our fabric-covered buttons are made of silk leftovers with a metal core, and completely plastic-free.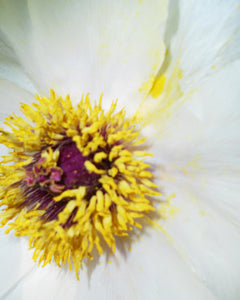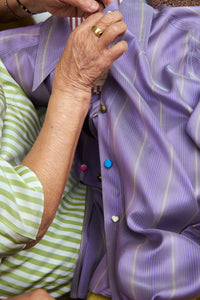 CARE AND REPAIR
We recommend treating your garments with love, to preserve their original qualities and ensure a longer life. 
Avoid contact with water, oils, perfumes, or cosmetics. Use professional cleaning only. Detailed washing instructions can be found on each product page.

As a complimentary service for bespoke items, we offer our clients a reconditioning service to extend the life of the garment.  You can email us at info@vernisse.it and, after the request is accepted, send the garment to our Atelier. Once we receive the item, we evaluate it and determine together with the client the repairs that can be made.